Location: CHAUK & HAVELI
Guided Tour: 10.30 am to 1.00 pm (Entry between 10.15 and 10.30 am only)
Entry restricted to 20 visitors (by prior appointment only)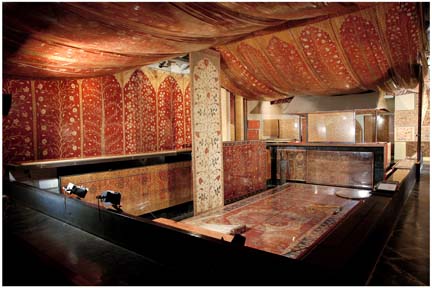 Textiles for the Mughal and Regional Courts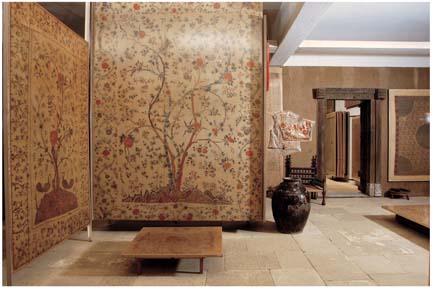 Export Textiles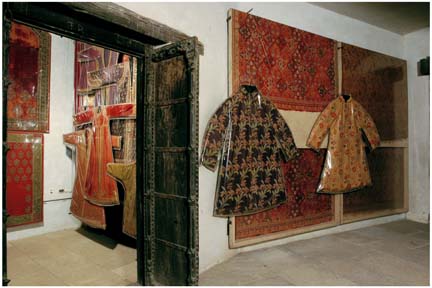 Indian Costumes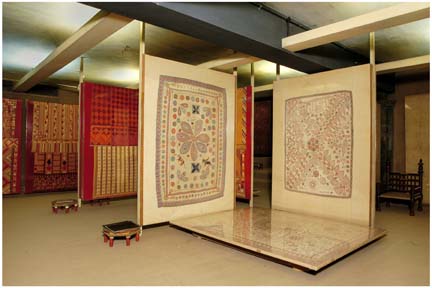 Regional Embroideries
(Sindh, Kutch, Kathiawad, Tamilnadu, Orissa, Mithila (Bihar), Bengal, Punjab, Chamba (Himachal Pradesh)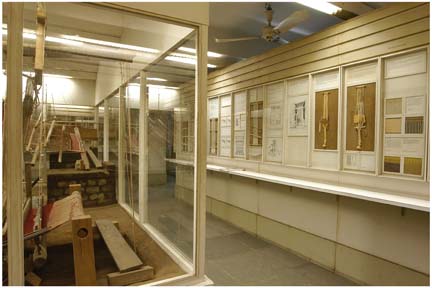 Techniques of Weaving and Dyeing
Tie-Dyed Fabrics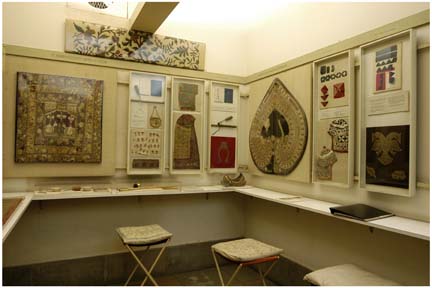 Embroidery Techniques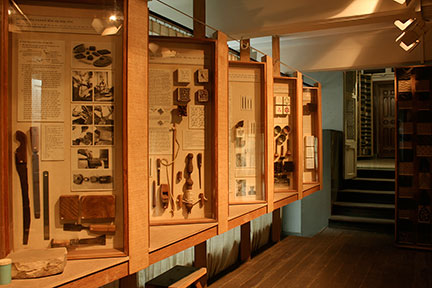 Technique of Blocks Making and Printing
____________________________________________________________________________________________________

Location: HAVELI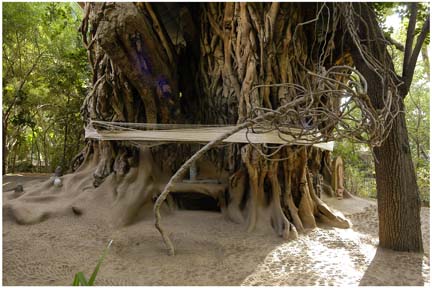 Invisible Presence: Images and Abodes of Indian Deities
Ritual Textiles of the Vallabha Sampradaya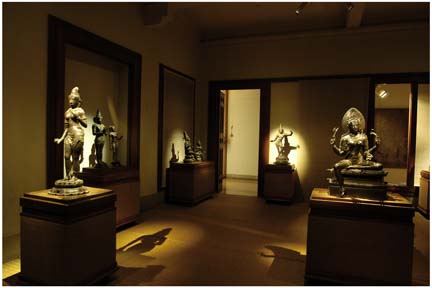 Sacred Bronzes from South India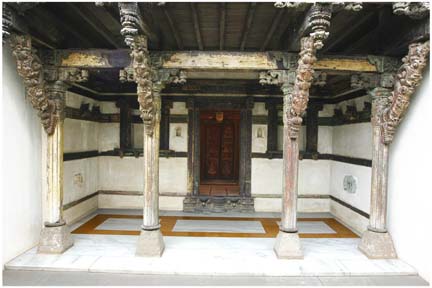 Jaina – Textiles, Manuscripts, Sculptures and Ceremonial Objects and Wood work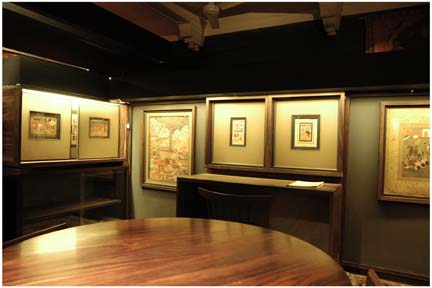 Miniature Paintings
Those wishing to join the tour, may kindly bear in mind that leaving the tour before its completion is difficult and that we request the visitors to plan their timings accordingly.
Children below 10 years of age are not admitted on the museum tour; the ages between 10-15 years will be permitted to visit the museum if accompanied by a parent, guardian or tutor.
Scholars and those especially interested in some section/collection of the Foundation/Galleries for study purposes may ask for an appointment outside the prescribed tour hours. Such appointments are given at the discretion of the Management.
A major part of the collection has been catalogued and copies of these illustrated catalogues have been kept in galleries for easy reference by visitors. For easy identification of the displayed pieces in the catalogue, the accession numbers are marked on stickers a fixed to the pieces. In addition, brief printed Gallery Notes have been placed in the galleries.