Location: CHAUK & HAVELI
Guided Tour: 10.30 am to 1.00 pm (Entry between 10.15 and 10.30 am only)
Entry restricted to 20 visitors (by prior appointment only)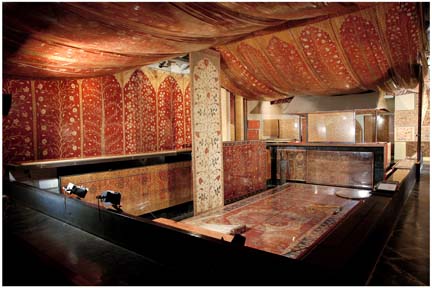 Textiles for the Mughal and Regional Courts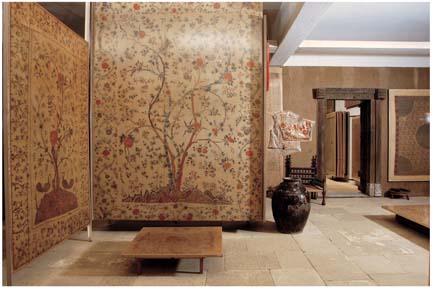 Export Textiles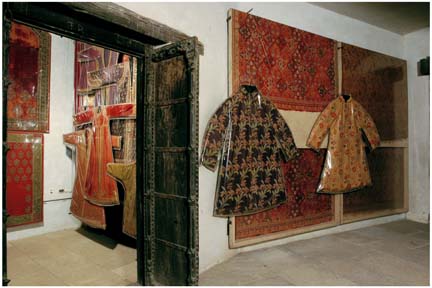 Indian Costumes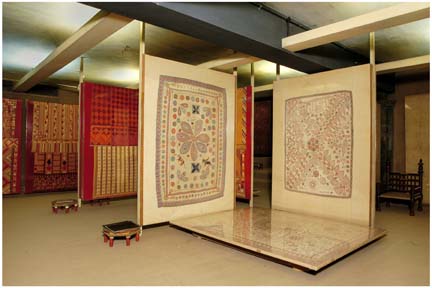 Regional Embroideries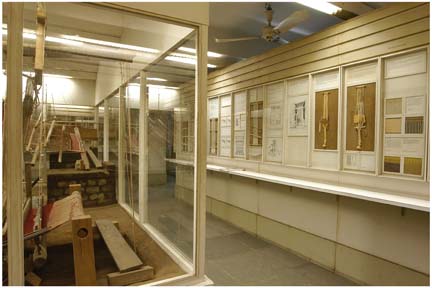 Techniques of Weaving and Dyeing
Tie-Dyed Fabrics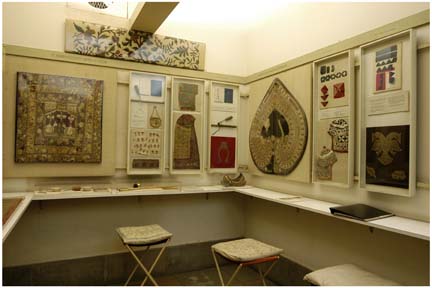 Embroidery Techniques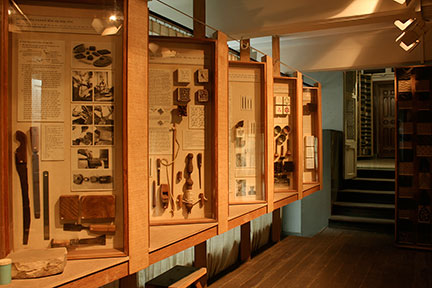 Technique of Blocks Making and Printing

Location: HAVELI
Special Interest Tours will be conducted from Thursday, 2nd of March, 2018 on Saturdays and Tuesday as under.
Timing: 3.00 pm to 4.00 pm (Entry between 2.45 and 3.00 pm only)
Entry restricted to 12 visitors (by prior appointment only)
On Saturdays a Special Interest Tour of the following three galleries will be offered.
i) Techniques of Weaving, Dyeing and Patterning.
ii) Embroidery Techniques.
iii) Technique of block-making and printing.
On Tuesdays a Special Interest Tour of one of the following four galleries (by rotation) will be offered.
i) Invisible Presence: Images And Abodes on Indian Deities,
ii) Ritual Hangings of Vallabha Sampradya.
iii) Sacred Bronzes of South India.
iv) Jaina Textiles, Manuscripts, Sculptures and Ritual Objects.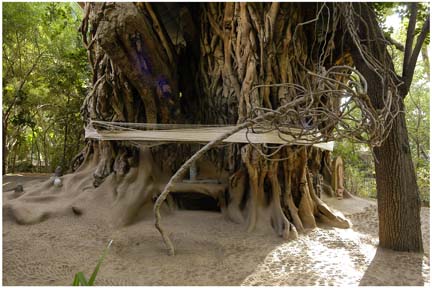 Invisible Presence: Images and Abodes of Indian Deities
Ritual Textiles of the Vallabha Sampradaya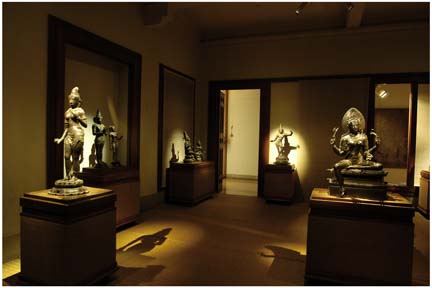 Sacred Bronzes from South India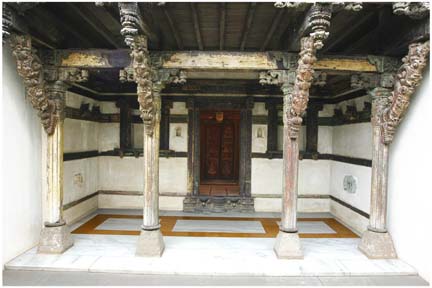 Jaina – Textiles, Manuscripts, Sculptures and Ceremonial Objects and Wood work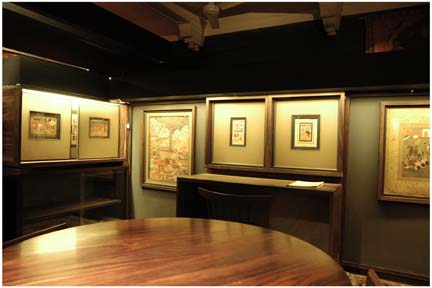 Miniature Paintings